There are WEP, WPA, WPA2, and WPA3 wireless security protocols:
WEP (Wired Equivalent Privacy) was approved as a Wi-Fi security standard in September 1999. Initially WEP was expected to offer the same security level for wireless networks as wired networks do, however there are a lot of well-known issues in WEP, which are easy to exploit.
WPA (Wi-Fi Protected Access) was used as a temporary security enhancement for WEP while the 802.11i wireless security standard was in its development stage. One year before WEP was officially dropped, WPA was formally adopted. Even though WPA was a significant enhancement over WEP, its big issue was that the core components were made so they could be rolled out through firmware upgrades on WEP-enabled devices, so it didn't provide enough security from hacker attacks.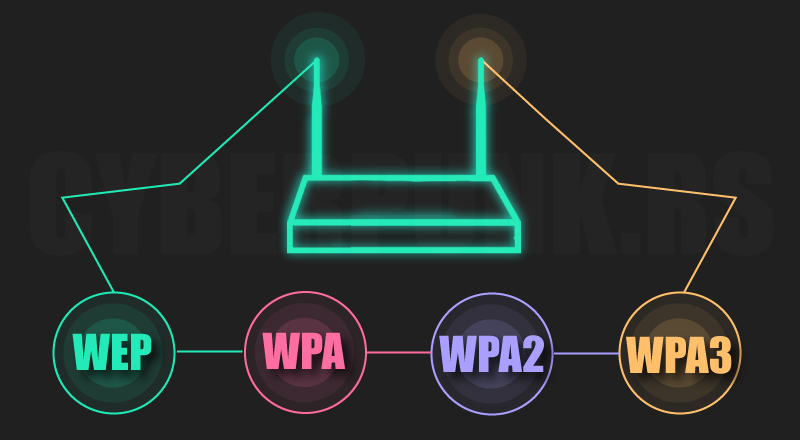 WPA2 (Wi-Fi Protected Access version 2) was introduced in 2004. The most important improvement this 802.11i wireless security standard offered over its predecessor was the implementation of the Advanced Encryption Standard (AES). AES is approved by the U.S. government for encryption of the top secret data, which speaks for itself. The issue with WPA2 is that if an attacker has direct access to a secured network and can gain access to certain keys they can perform an attack on other devices on the network. This issue is considered significant only for enterprise level networks, smaller and home networks are usually not the target.
WPA3 (Wi-Fi Protected Access version 3) is the latest security protocol with top standards. WPA3 protects against dictionary attacks and uses Simultaneous Authentication of Equals handshake, which protects its network from attacks that could be possible with WPA2 in place. WPA3 is really good on public networks (say in a coffee place), because it automatically encrypts the connection without any need for additional credentials.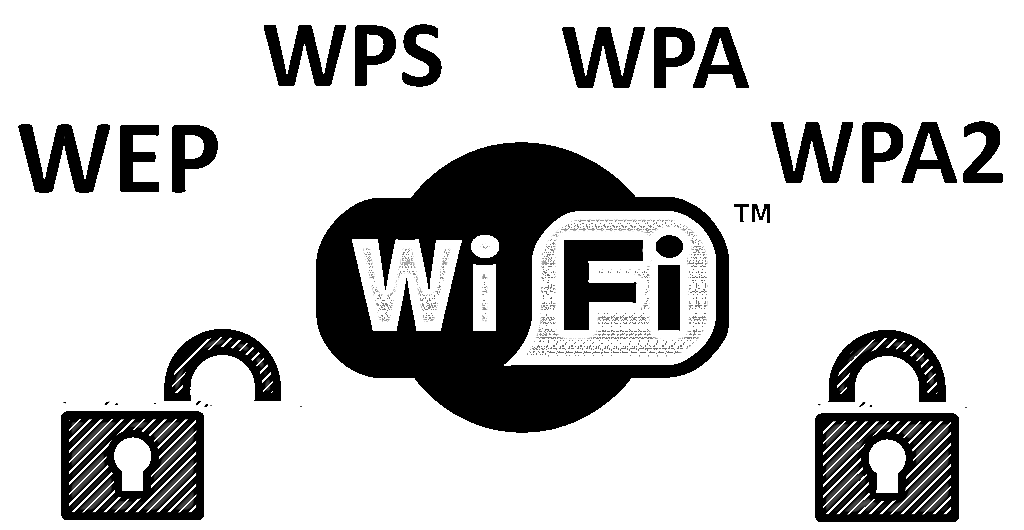 Here's the list of modern (after 2006) security methods used on wireless networks, from best to worst:
▲WPA2 + AES
▲WPA + AES
▲WPA + TKIP/AES (TKIP as a fallback method)
▲WPA + TKIP
▲WEP
▲Open Network (no security at all)
Security protocols are important, and the later the version the better your network is protected. But it is also crucial to set a solid password for your network. WPA and WPA2 protocols let you set passwords of up to 63 characters. Make your password hard to break by using special characters, lower and uppercase letters and numbers, avoid simple dictionary words.
For more products please visit:https://www.wallystech.com/product.html
Follow us in the Youtube:https://www.youtube.com/channel/UClmu7LBz_OWxe2VckkQr3tw
Our product support OpenWRT,please visit our github link for the code : https://github.com/wallystech
We provide superior OEM/ODM/JDM services in wireless communications and customer-specific solution.In addition to the PCBA mainboard, we can also customize indoor or outdoor antennas, which we have extensive experience in. There is also the Tooling. We can do the Tooling for the customer, to undertake a variety of materials mainly metal and plastic enclosure production. Whether antenna enclosure or router enclosure, we can customize for you. Besides of the Qualcomm chips we currently use, we can also use different chips to design according to customers' needs.