HIS, PACS and other medical information systems have been deployed in most hospitals, but fixed information point access and unstable mobile wifi access environment will greatly affect the operation of hospital business processes, resulting in low efficiency. MOBISYS independently developed smart hospital wifi coverage system can effectively improve this passive situation.
Through the no-blind area full wifi signal coverage in hospital wards, departments and other business places, to provide a mobile wireless wifi access environment for the hospital mobile access business terminal. Mobile medical equipment such as mobile ward round, medical cart, PDA can access wifi network at any time, 0 delay roaming switch, making the execution of hospital business process as smooth as silk.
MOBISYS intelligent controller AC not only provides "full visualization" and "what you see is what you get" control over all devices, but also distinguishes access users' rights to ensure the priority access of key service data and confidential data, and has a good QoS service priority. In addition, permissions of external mobile terminals can be divided to ensure that different users and service requirements can be reliably accessed.
Hospital wifi coverage demand is usually indoor, MOBISYS usually uses the following two coverage schemes
• Indoor distributed wifi transmission system (consisting of high-power AP+ indoor ceiling antenna) :
This scheme is suitable for hospitals with complex indoor environment, and there are many partitions between rooms. If ceiling wireless AP coverage is adopted, the deployment environment of the whole wifi system will be increased, and many blind areas will be generated. The scheme of "high-power wireless AP+ antenna" can effectively solve the mutual signal interference between high-density aps and ensure the signal omni-directional coverage.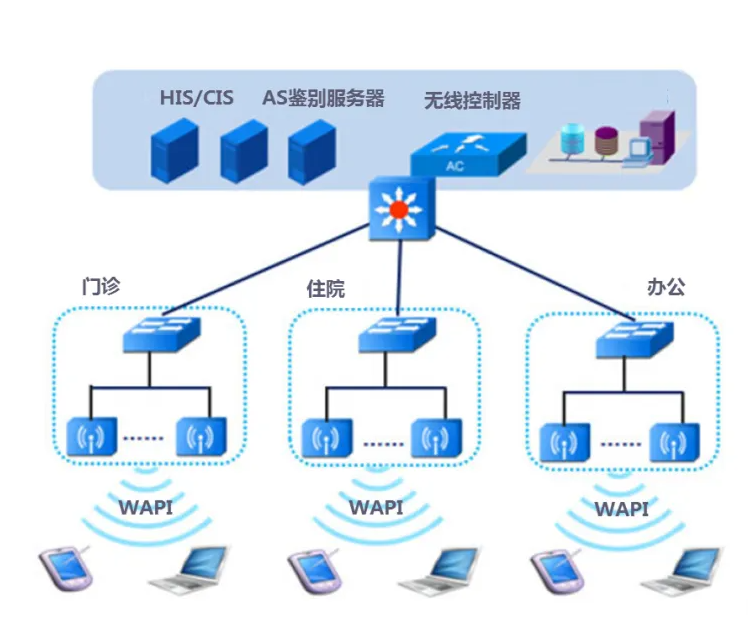 • Indoor direct wifi transmission system (integrated ceiling wireless AP completes the entire network) :
For the indoor environment is relatively empty, such as the medical hall and other indoor public areas, the wifi signal coverage can be carried out by installing the integrated ceilinged wireless AP. MOBISYS integrated ceilinged wireless AP adopts MU MIMO technology, with the maximum rate up to 2750Mbps. It can solve the demand of large density and high concurrency terminal access.
• Outdoor irradiation wifi transmission system (the whole network is completed by high-power wireless AP+ large-angle outdoor antenna) :
This method is suitable for public open areas such as the outdoor square of the hospital. It has the advantages of wide signal coverage, convenient networking and fast deployment speed.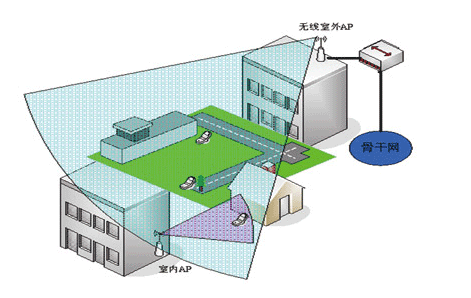 Wallys Communications(Suzhou) Co.,Ltd,known as a specialist in researching and developing and producing of wireless communication products,have star product as Routerboard,Network Card,Industrial Wireless AP,Antenna etc,is one of the suppliers of the Facebook.
With the professional R&D teams which possess over 15 years experience,we could not only providing OEM/ODM/JDM services,but also have the ability to supporting customization service for you.From idea design to manufacture to put the product into market.
For more products please visit: https://www.wallystech.com/product.html
Follow us in the Youtube:https://www.youtube.com/channel/UClmu7LBz_OWxe2VckkQr3tw
Our product support OpenWRT, please visit our gitbub link for the code:https://github.com/wallystech